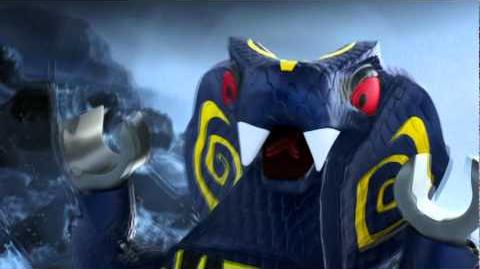 The Hypnobrai are one of the five tribes of Serpentine. Most of the snakes are blue with yellow markings, although Rattla is mostly grey. The general of the Hypnobrai is Skales (formerly Slithraa). The Hypnobrai was the first tribe of Serpentine released from their tomb, by Lloyd Garmadon. The Hypnobrai can hypnotize their enemies with the use of their eyes or tails.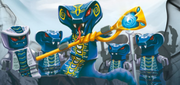 Known Members:
Ad blocker interference detected!
Wikia is a free-to-use site that makes money from advertising. We have a modified experience for viewers using ad blockers

Wikia is not accessible if you've made further modifications. Remove the custom ad blocker rule(s) and the page will load as expected.